Ammunition at Kramer's Guns & Supply!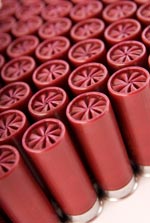 Need ammo? We've got it! Kramer's Guns and Supplies strives to keep all types of ammo on hand. We carry a large selection of popular handgun ammunition including 380 ACP, 9mm, 40 S&W, and 45 ACP. Our extensive rifle ammunition inventory includes 270 Winchester, 308 Winchester, 30-06 Springfield, and 25-06 Remington. We also have a large supply of 223 Remington and 7.62x39 rounds.
Kramer's also carries many varieties of 410, 28, 20, 16, and 12 gauge shells. We have shotgun shells for every occasion including trap shooting, hunting, and personal defense.
Call us today at (815) 894-2239 to fill your ammunition needs!
Our Ammunition Vendors